California's Leading Glass Shower Door Manufacturer
California's Leading Glass Shower Door Manufacturer
PRL Glass Systems Inc., is a complete Glass and Aluminum Manufacturer. The Architectural Glass and Metal products we supply are backed by an office and production staff of highly qualified individuals with years of industry experience, ready to assist architects, designers and contractors alike with sales and unsurpassed technical support.




When it comes to reliable, quality custom all glass shower and shower door systems California based PRL Glass Systems, Inc. is known for having the best manufacturer reputation in the industry. State of the art shower door systems hardware, complemented with over 20 years of manufacturing and application experience necessary to help you achieve the most sophisticated of all glass shower door system designs. We have proudly participated in large projects nationally and internationally such as the Harrah's and Hilton Casino Resorts and the Grand Solmar in Cabo San Lucas, Mexico.
As the largest shower door manufacturer in Southern California we offer the fastest lead-times in the industry for frameless shower door systems, shower kits, textured glass, sandblasted glass, whether it's a small or a large shower project PRL Glass Systems, Inc. would proud to assist you every step of the way. Simply supply your shower system dimensions and we will take care of the rest!
Shower Door Systems, Hardware and Kits
After 20 years of being the number one shower door glass fabricator in all of Southern California, we are now offering the best quality shower hardware available at deal breaking prices. PRL's new line of shower and shower door hardware includes:
Contoured Shower Door Sliders




New! Contoured Shower Door Sliders with the following features:
1/4″ & 3/8″ Glass Systems
60″ Tub /72″ Shower Std Heights
Designed for Heavy Glass Load
Standard Single
T-Bar/Single Knob
Custom Configurations for Any System Condition
Engineered for Precision Assembly
Standard and Custom Finishes
In-Line 90/135 & Custom Angle Configurations
Manufacturing easy installation solutions for the best shower systems in the industry, MAXIMIZE Time & Saving by ordering Complete Shower Door Systems all from one source.
Glass Door Coatings
The new technology Permanent Protective Glass Coating seals the glass surface so that it is more resistant to the corrosive action of moisture, humidity and chemicals found in many glass cleaners.
Glass to be maintained per manufacturer recommendations.


Other Benefits & Values:
Easier to Clean
Glass doors look newer longer
Combats corrosive effects of moisture & Mineral deposits
No more soap build up
No peeling or discoloration
Normal maintenance will keep the glass doors clear and looking beautiful
Permanent protective shower glass coatings which do not require re-application
10 Year warranty
Order TODAY & Receive TOMORROW with free local delivery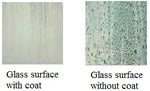 Textured Shower Door Glass
We carry various types of heavy texture shower glass.
Master-Ray
Master-Care
Sandblasted
Gluechip
Rain
Acid Etch / Matte
Listral, Vania Thela
Master-Line
Master-Point
Master-Lens
Sandblasted Shower Door Glass
Sandblasted artwork enhances glass shower doors with surface or deep carved custom elegance as design


Surface Sandblast
Ornamental glass door designs
Mythical
Artistic
Sandblasted Borders
Glass Logos
Oceanic
Nature
As well as Manufacturing Custom Glass Artwork & Architectural Designs
Glue Chip Shower Door Glass Collection – Designer Series
NEW! Custom Glue Chip shower glass collection, exclusive PRL textured glass designs.


Glue Chip Bamboo
Glue Chip Deco
Glue Chip Lilly
Glue Chip Rope
Glue Chip Classic
Available in 1/4″, 3/8″ and 1/2″ on all Shower systems and partition configurations.
PRL Glass Systems, Inc. manufactures contemporary state-of-the-art architectural glass designs to complement each and every system application. Glass Fabrication to the highest safety standards in the shower glass industry. Toll Free 800-433-7044